nonchalant obsession wrote:
:folkon:
Happy Birthday, Venus!
If someone unexpected rings your doorbell today, I hope this is waiting for you outside!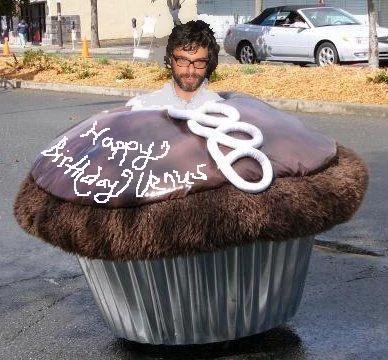 Brilliant, talented and beautiful as you are, you are still one of us and your neighbors may as well know it.
You have mad love for FOTC (which in this case also stands for "filling of the cupcake") and we have mad love for YOU!!!!
Enjoy your furry cupcake...caution: that filling is HOT! And truly, have a fantastic birthday!!!!!
Haha, I think I'd be able to handle the hot filling!
Thanks so much, nonch!!
Thank you all for your birthday wishes!
I've had such a wonderful day celebrating with friends and family!