OK, so, as previously threatened, here are some old family photos. Hey, no sneaking off, now.
I couldn't find any of the ones from the 1800s, I'm sure they are buried in a closet somewhere. I actually have a bit of angst about the subject because my grandmother and I spent hours going through boxes and boxes of old photos, writing down who everyone was and how they were connected, etc., and all those boxes mysteriously disappeared after she died. My grandmother wanted me to have them, and I wanted to have them too. It wouldn't be so bad if I thought they still existed but I think my uncle threw them away.
My uncle is an ass. But, that's a story for another day.
Anyway, what I did find is some adorable pictures of my grandparents when they were young lovers, lol. These were all taken in the early 1940s, right before my grandfather went overseas to fight in WWII. He was in London during the Blitz. Interesting story: my grandmother sent him a Zippo lighter right before London was bombed. He had it in his left shirt pocket during the bombing, and a piece of shrapnel hit him right where the lighter was. It demolished the lighter but he was unhurt. He could've been killed if it wasn't for that lighter and then I wouldn't be sitting here today, lol. Thanks Zippo.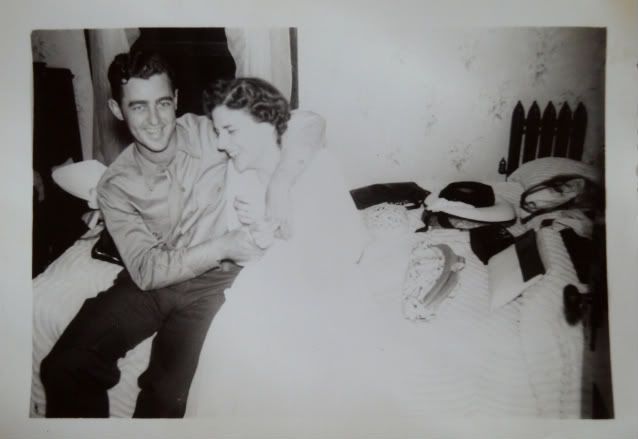 Getting ready to ship out. They're both in their late 20s I'd say.
George smoking on the bed.
I think my grandmother may have jumped on him after this picture was taken, lol.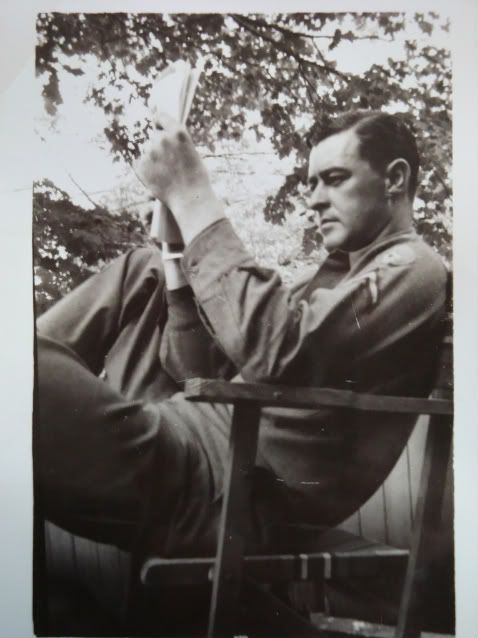 This was taken on my grandfather's parents' front porch.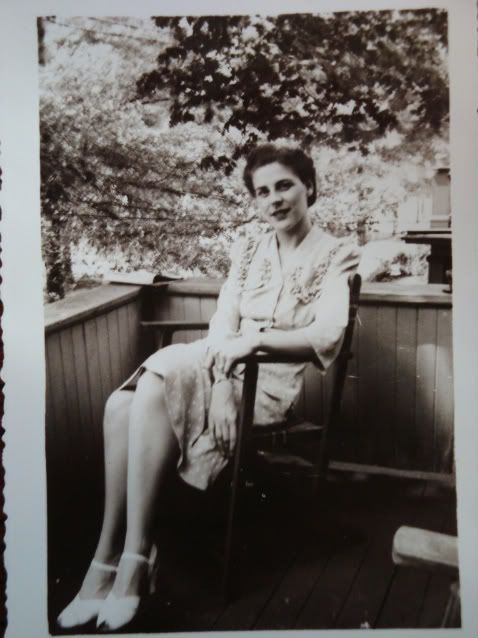 My grandmother, same day. I love this picture of her, she looks so pretty. They were a dashing couple, and very in love. They were married for 45 years.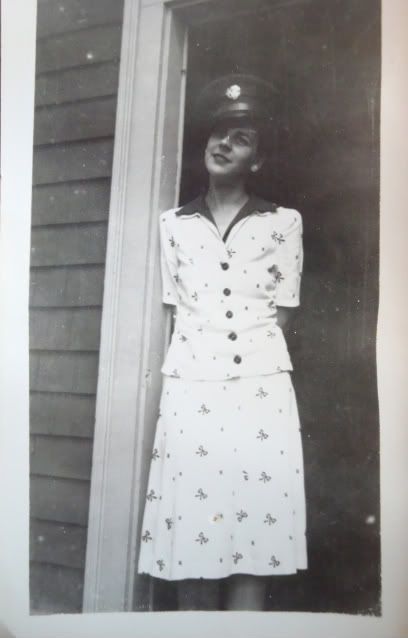 My grandmother daydreaming in my grandfather's hat.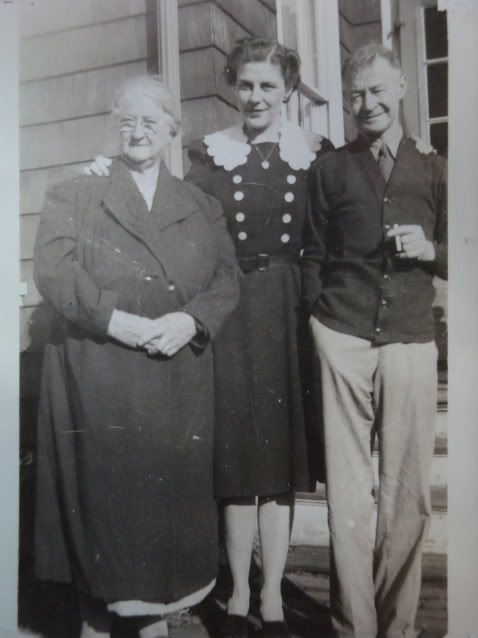 My grandmother with my grandfather's parents. That's "Pappy", who was a vaudeville performer, and "Jennie", who by all accounts was a b**** on wheels, lol.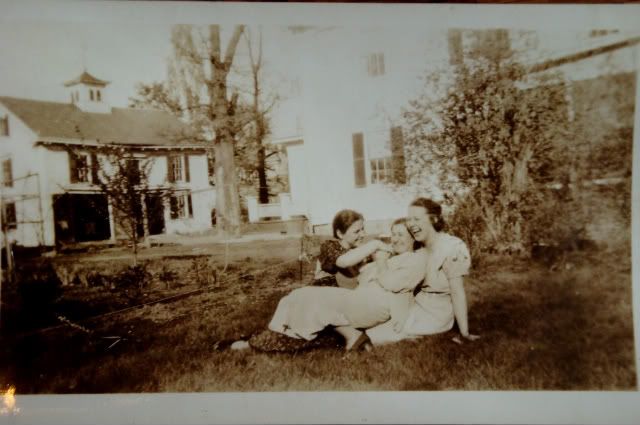 This is a picture of my grandmother (far left) with two of her best friends. They were in high school at the time this pic was taken.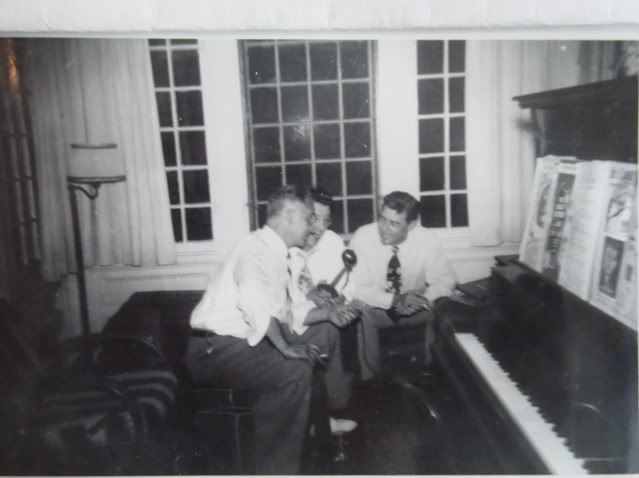 My grandfather with some of his buddies, aftter he got home from the war. They look like they're doing some old-timey radio show, lol.
Oh and I found this in the same box. Flash forward 60 years or so and here is their granddaughter, looking oh so classy in her wedding gown, sneaking a cig behind her bouquet, lol. My friend Kerry doesn't look like she approves.