Conchords pair go in to bat for theatre

Jemaine and Bret show their support

JO MOIR

Last updated 05:00 09/04/2014

KENT BLECHYNDEN/FAIRFAX NZ COMEDY GOLD: Jemaine Clement and Bret McKenzie took a break last night from their roles in the film industry to help raise money for the theatre where they first charged an entry fee.

Wellington's most successful comedy duo were back in Wellington last night playing at a fundraiser for the theatre that kick-started their careers.

The first gig for which Bret McKenzie and Jemaine Clement of Flight of the Conchords levied a door charge was at Bats Theatre more than a decade ago.

Last night they performed at an auction to raise money for the refurbishment of Bats, which is soon to return to its old home in Kent Tce, after earthquake-strengthening work.

Clement said Bats was where the pair "learnt to do what we're doing". McKenzie said: "It's a really special theatre, we did our early shows there . . . we've still got fond memories of the place and we're happy to see it come to life."

The capital was still home for them both and McKenzie said they were here "more and more".

Success had already exceeded what they expected in the film industry, and reached another high this week with the opening of Muppets Most Wanted, in which Clement has a role and for which McKenzie wrote music.

"I think we both thought it would be easier to do stuff in New Zealand and harder overseas, but for us it turned out the other way round, and it's fun," Clement said.

Lessons learned at Bats were still relevant for McKenzie, and he applied them in the film industry. Clement said even their first jokes were still being recycled.

Neither was prepared to let slip any details of a Flight of the Conchords movie, but Clement said the pair were notorious for having breaks.

"We've always had breaks, even when we started . . . we'd do a gig and then need two weeks off."

They firmly rejected any suggestion the Wellington theatre and music scene was declining, after the demise of Downstage, the temporary closure of San Francisco Bath House, and the upcoming closure of Mighty Mighty.

"We're like a curse because they're all the places we've played . . . I think something else will pop up, but Bats is kind of special to our hearts so it's good this one is still going," Clement said.

McKenzie was more concerned than his partner, saying the last thing Wellington would want was to turn into Canberra.

"But I think with places like Bats coming back to life with such strength, we should be fine in the theatre world."
Source (including a video of Bret & Jemaine talking about BATS Theatre and some footage of them performing)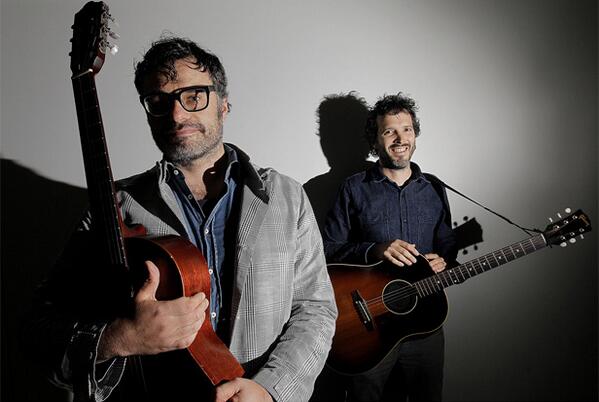 Source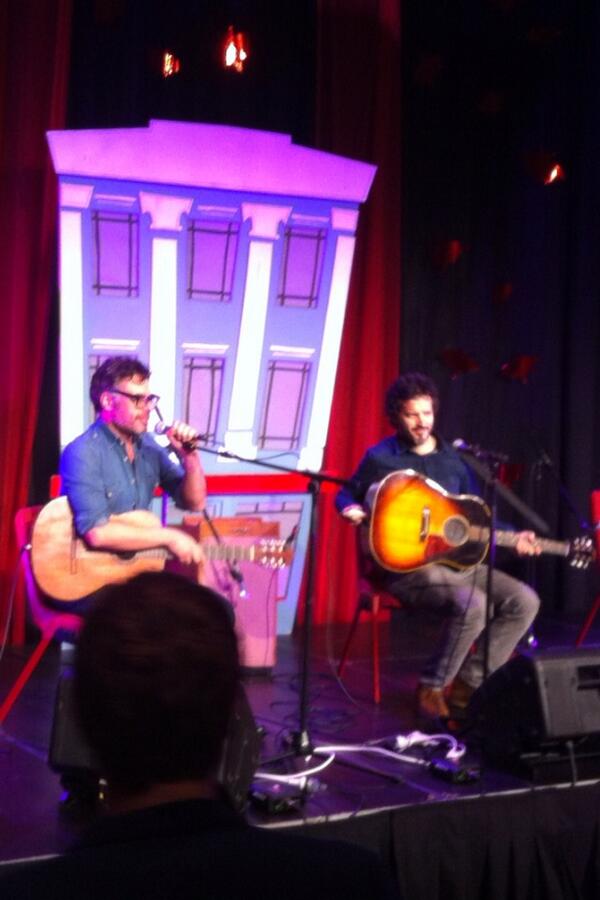 Source
Source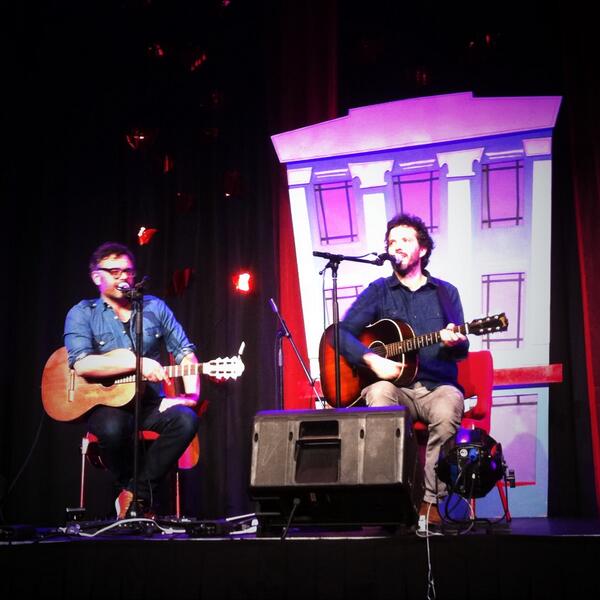 Source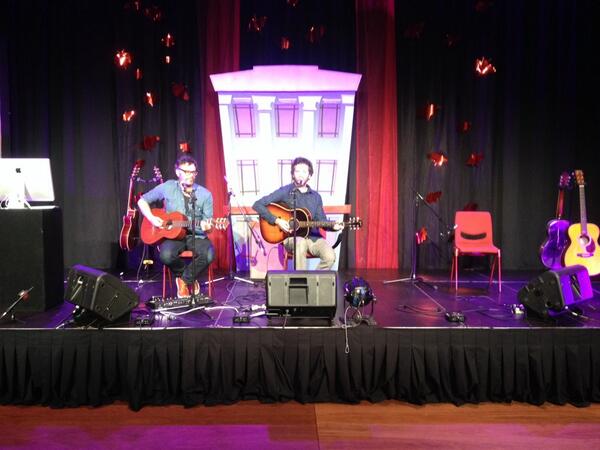 Source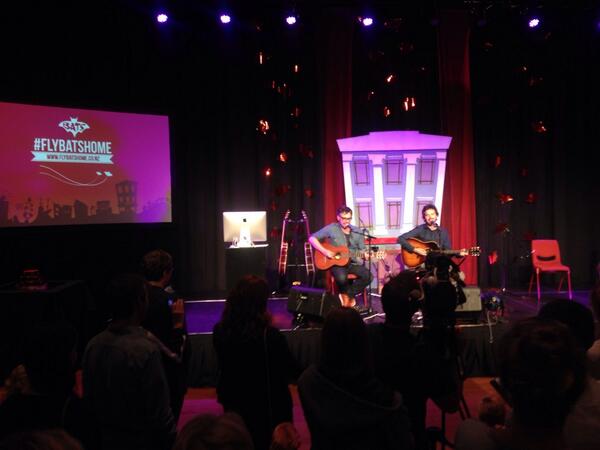 Source
Source
You can donate here
So this was the fundraising gig Jemaine mentioned in one of his interviews in London. It's always great seeing them perform together. Hope we get to see more footage.