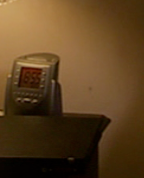 I was watching the clock. It was either 6:55 or 8:55 when Sally got into bed.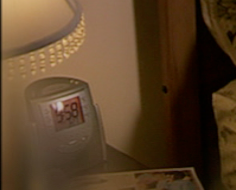 9:58pm. It's business time.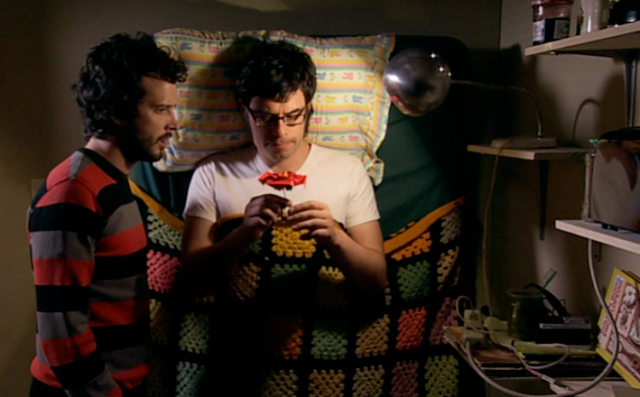 Who knew Jemaine was so artistic with paper?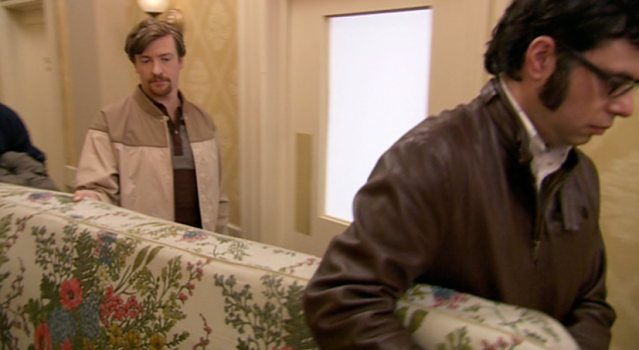 I carry mattresses like Murray does, which is to say not at all. lol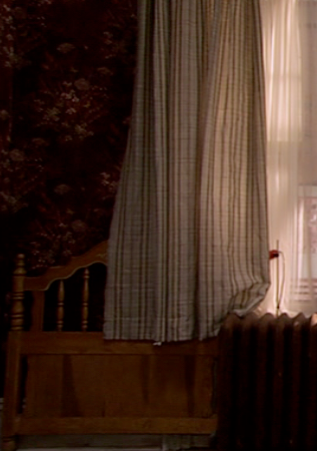 Jemaine's bed is gone... well, everything but the headboard.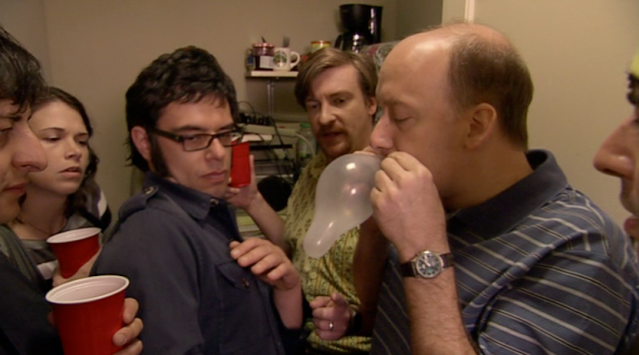 I wonder what Greg's party trick was that got him in the East Village news?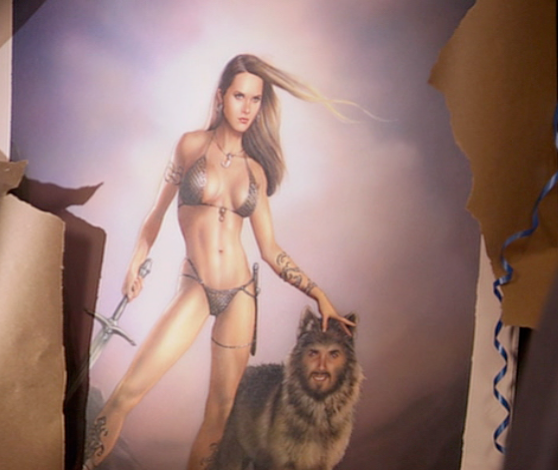 Mel's not the only one who gives out weird paintings as gifts. lol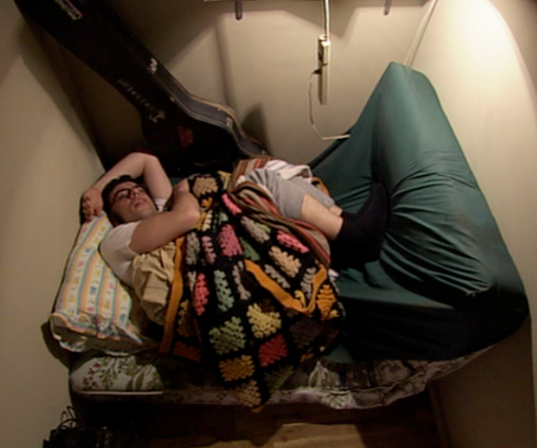 It just looks so uncomfortable.
I forgot Sally's fiance was Australian. lol The ultimate insult.
I love that Coco broke up with Bret through Jemaine.