So happy to get an empty box.
I wonder what's wrapped in the foil?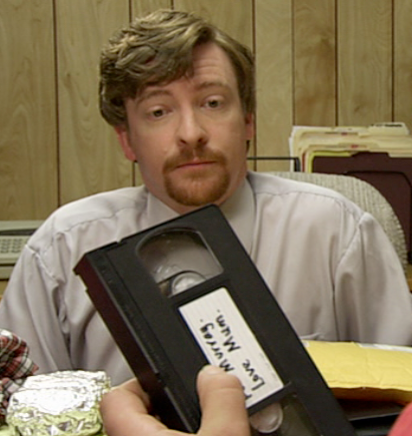 Murray's dvd.
I want to get in the box with Bret and give him a hug.
Never noticed before that Bret had a cup of tea and what looks to be a sandwich in that box.
I hate to see grown men cry.
That is not a happy face.