Ooooooo look at all the uke action!!!
Biscuit, your Silas is lovely but how dare you risk the salt water near that exquisite instrument?!?!??!!
Have you made a video with him yet? I want to see him and you in action.
Ryche...spend the money now. I personally believe it's worth it. The sound, the action, everything is better.
Mock, I'm envious. How much was it? I happened into a music store yesterday to innocently inquire if they did repairs on saxophones.
My son will be starting in the high school marching band in the fall...well my second question was, "Do you sell ukes?"
They did! So we had to check them all out. My hubby insisted on getting this used Fender Tenor.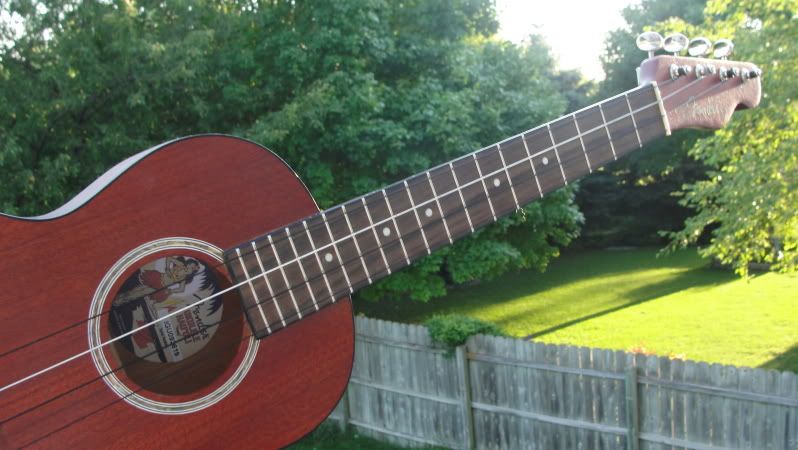 It has one steel string and is tuned lower. Gorgeous sound.
I love him.