Hello fellow Uke lovers! Yes, 'tis I, DaMango. Sorry that I haven't posted in months, real life has been a bit complicated as of late. Thankfully, my spirits have been lifted by a lovely little Ibanez ukulele named Lenny. I bought him exactly 3 weeks ago, and I have been playing him for hours everyday since. Here's a picture.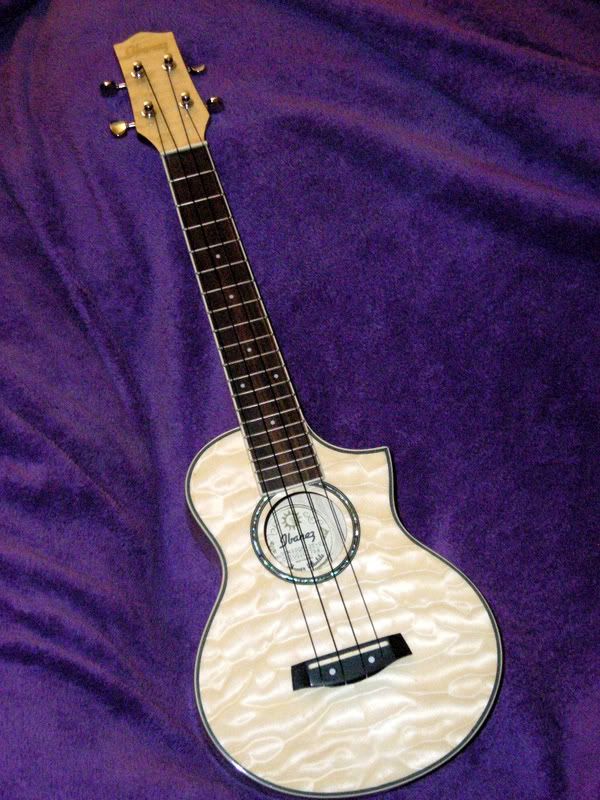 Ok, so the main reason for this post is that I need some advice. I had the honor of seeing Mr. Jake Shimabukuro perform in Seattle on March 29th, and I got to meet him after the show. He autographed the back of Lenny with a Sharpie marker. (I chose the back because I plan on playing and performing with Lenny for a long time, and I thought an autograph on the front would be distracting.)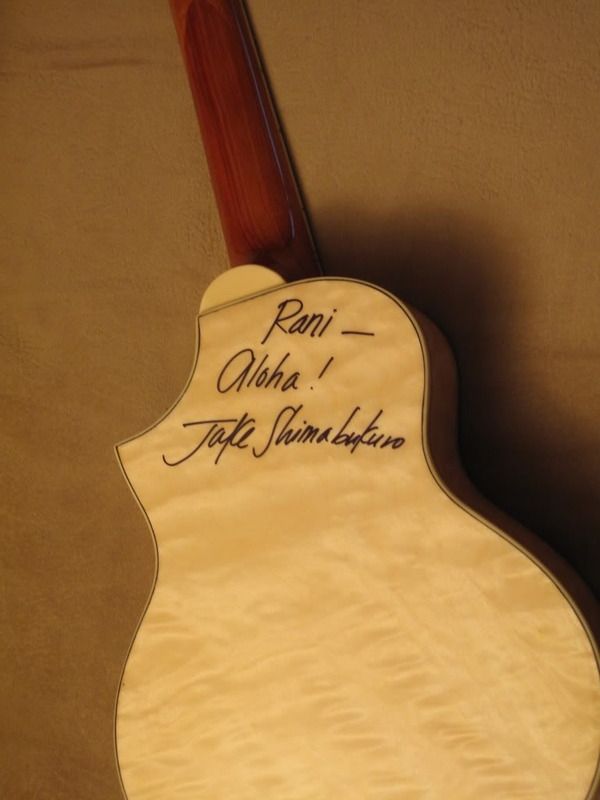 Anyway, within a week of getting the precious autograph, the "o" at the end of his name started to rub off! (Noooo!!!!!) My question is, how have those of you with autographed ukes preserved the autograph? I've read a few suggestions online, but I am worried about Krylon spray dissolving the autograph, which would really suck. Some people said that they managed to avoid that by applying extremely light coats of spray, but I don't know if I trust myself. Most of the suggestions I've read have said to put away the signed uke, and buy a new one to play. That's really not an option for me, both financially and because I want to look at Jake's signature for inspiration every time I practice. Any tips or suggestions would be most helpful. Thanks in advance.