Venus wrote:

Any acceptance speeches?
Jemainiacs are a dime a dozen these days so to be recognized and acknowledged for my outstanding achievement in the field of Jemainia is truly an awesome honor. I'd like to thank my family and anyone who has ever known me. But mostly my thanks go to Jemaine, without whom Jemainia would not be possible. I am humbled to accept this award and vow to continue my undying commitment to HRH (His Royal Hottness), Mr. Tall, Dark & Hilarious, the man, the legend, Big J, the J Dog.
As you can see Bret and Jemaine were as excited about my win as I was.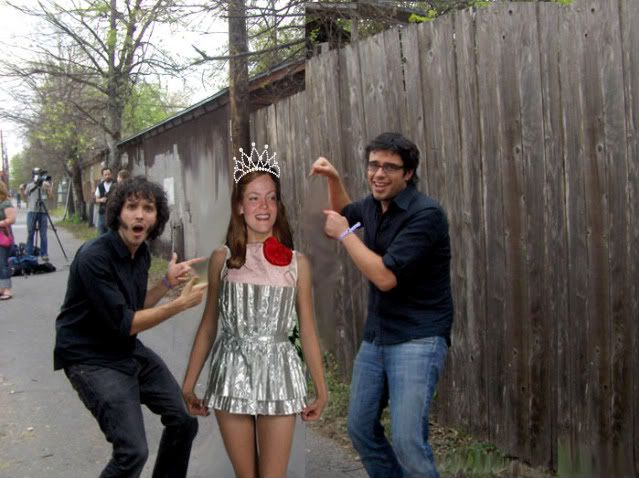 Later, Jemaine was my escort at the after party. He walked on the outside of me, paid for half the taxi and presented me with a single red rose as a sign of friendship. He said he had a kebab for me but I'd have to wait until Wednesday for that. Whatever that means.