Phew I haven't been on here in ages
Apologies if this is in the wrong topic and that I couldn't get the spoiler tags to work.
I thought this was funny.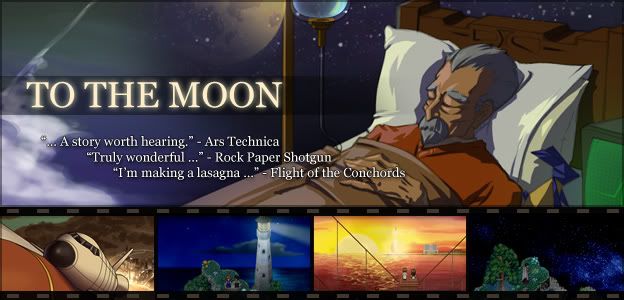 The guys have spoken I guess you should all play it now :p The FotC quote is in reference to how the game has made many people cry manly man tears (from the manliest of men). Without being overly depressing it is also funny and creepy and doesn't rely on mindless grinding which is refreshing. Not only is the story well written the music is breathtaking featuring vocals from Laura Shigihara (who composed songs for Plants Vs Zombies) and the cutscenes make you feel like you're watching an oscar winning movie. You can really classify into one category as the experience is a mixture of a game, movie and novel.
For a better description and trailers check out the official website:
http://www.freebirdgames.com/to_the_moon/
And soundtrack samples available to listen to on Bandcamp (
50% of the proceeds go towards autism!)
:
http://freebirdgames.bandcamp.com/album/to-the-moon-ost
Random Reviews:
http://www.rockpapershotgun.com/2011/11 ... -the-moon/
http://www.indiegamemag.com/to-the-moon-review/
Screenie!