I was dancing a little bit.
Faith wrote:
I like his hair when it looks like he never combs it and just rolled out of bed. The styled hair does nothing for him.
No worries then. Bret doesn't seem to spend too much time grooming himself...
I just want to talk French to him all night long.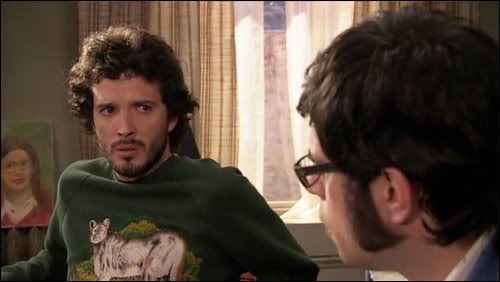 Vous l'homme sexy avec un animal unitentifiable sur votre sauteur, je veux au lit vous en ce moment.