Here's mine. In no particular order. Really. I gave this project practically no thought.
#1
For the smile, the shoulders and the natural pose. I love it all. Clean
shaven, short hair with just a hint of a mullet. Somehow Jemaine pulls
it all off...oozing nothing but masculinity even wearing a pink(?) shirt
and flip flops. The look on his face is so open and relaxed, yet there
is a bit of something in the hands. A touch of awkwardness that makes
him so adorable. Too bad it's only a scan of a magazine page.
#2
He looks good in white. OK, he looks good in any color but he wears
white particularly well. The lips, the eyebrow, the petulant 'fan
smile' that gives no indication of what he is really thinking. I love the
way this t-shirt is laying against his body. The man-bag is sexy too.
The 'barely there' scruff nicely intensifies his jaw and chin cleft.
#3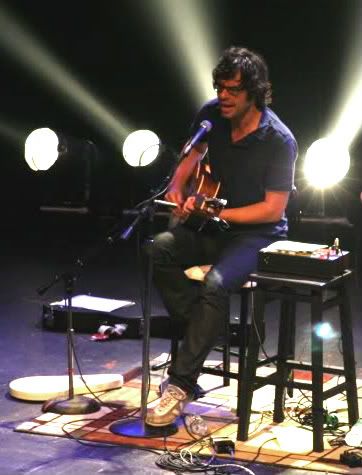 This photo captures the intensity that Jemaine brings to the concert
stage. He is totally in control and he is ON. Confident, spontaneous,
hilarious and a bit caustic with his sharp wit. Hecklers beware. Oh,
and his hair...yeah long curls totally work on Jemaine.
#4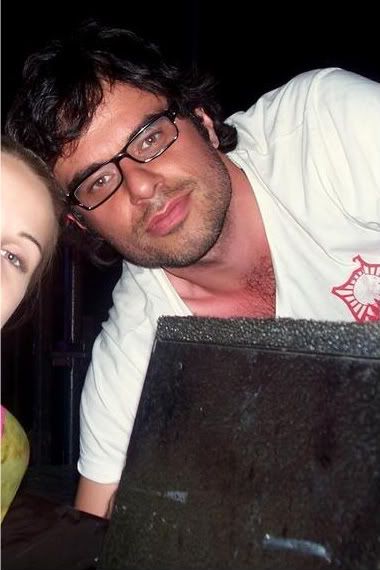 This is a great shot. His eyes, the lips, perfect scruff, who could resist him?
#5
Maybe I'm wrong, but I think it's the rare fan that gets the toothy smile picture.
I can't stop staring at this one. I like to think that the fan on the recieving end
of this look achieved a most longed for goal, to say something that Jemaine finds
amusing. The mop of black curls are dead sexy too.
#6
I love Jemaine as Action Fighter. So snarky, silly and sexy. I could have chosen any of a hundred shots
of him as Marvin, but something about the slick hair, blue background, and that tiny evil smile....
#7
This is a late addition to the list. I adore Jemaine Clemaine. Adore him.
Gorgeous, hapless, sarcastic, endlessly entertaining and always sexy.
Jemaine's laughter, wit and fearless use of denim cannot be outdone.
Oh, and I'm a sucker for a man in a tie.
#8
Sex, sex, sex, sex, sex, sex, sex, sex and oh yes, sex.
#9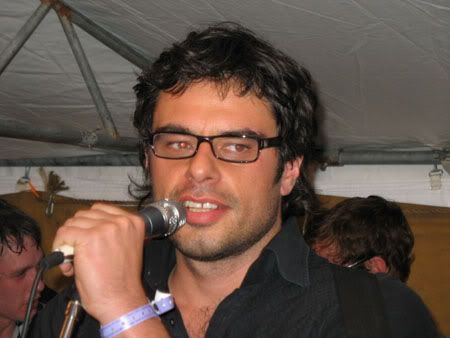 I believe I could safely say that my love of Jemaine's mullet is only surpassed
by my love of Bret. Those little party curls in the back make me giggle like a
school girl. This shot shows off his distinctive gap, jaw and cleft...all while
he's sweating it out in a hot tent with a dodgy sound system, a distracted
crowd and the roar of The Swollen Members threatening to drown out the
brilliant, subtle comedy songs of our favorite kiwi's. Nice tan too.
#10
Hat hair and a smile that seems to say, "There you are, where have you
been?...I want you in the back of that van again, now."
That's what it says to me anyway.
Also the sharp V shape of his
broad shoulders down to his perfect hips wearing those tiny, short shorts
that we all
know
he's wearing down there, is truly magnificent.