nonchalant obsession wrote:
I don't remember this hat on Jemaine in the Fashion video. I'll have to rewatch... It looks a bit small for that big noggin.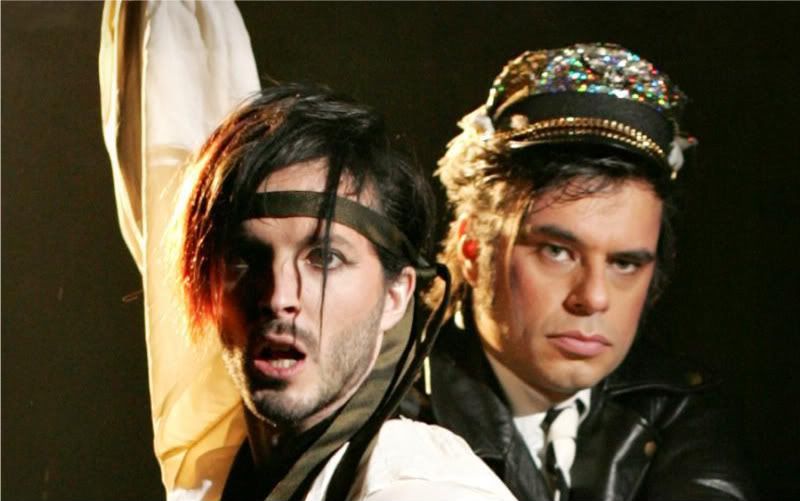 Hee hee! Oh my goodness you are so right - that thing is tiny! I think the only reason it stays on is because it's stuck to all the hair gel, lol.
Venus wrote:
Flat caps, anyone?
Um, NO.
Especially Bret's. I honestly think that is the worst picture of Bret I have ever seen. He looks like a pimp who took the day off to play golf, lol. Actually on second thought he looks more like a used car salesman than a pimp.
Speaking of pimps on their days off, here's another pic of J in his gold satin shirt and pancake hat.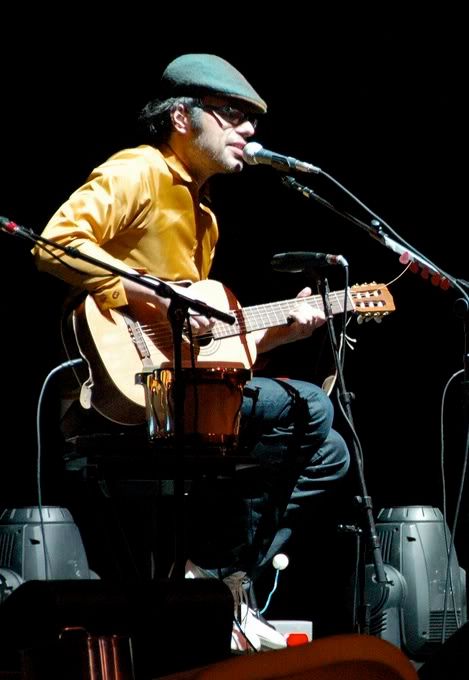 I do actually like the hat he's wearing in the flea market pics though. It looks good with that outfit and plus I just think he looks so sweet, all rumpled and toting that bag of stuff.